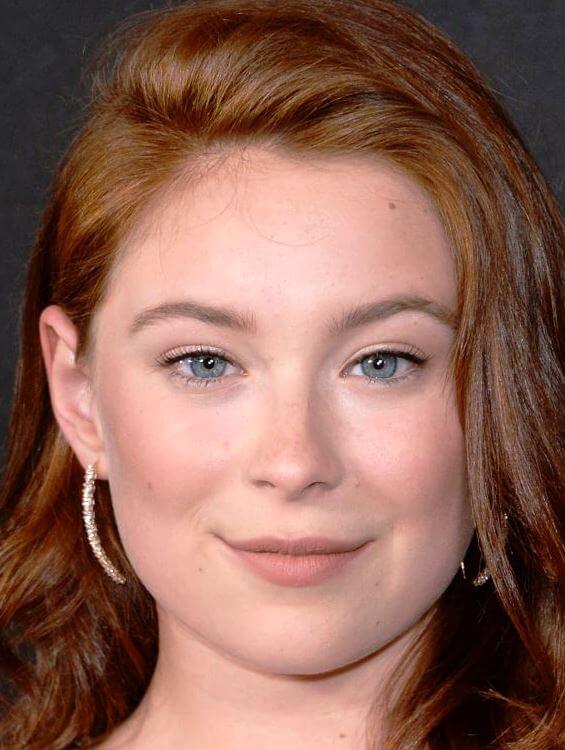 Mina Sundwall made her first appearance in television on the documentary series Celebrity Ghost Stories.
She appeared in Law & Order: Special Victims Unit in 2014.
In 2015, she acted in the romantic comedy-drama Maggie's Plan
the thriller Freeheld, and the horror film #Horror. She plays the role of Penny Robinson in the Netflix series Lost in Space, which first aired in April 2018.
Biography
Also known as: Mina Sundwall
Birth Place: New York, United Stated
Birth Date/Age: October 23, 2001
Occupation: Actress
Nationality: United Stated
Mina Sundwall Website
URL: –
Facebook: https://www.facebook.com/minasundwall
Twitter: https://twitter.com/MinaSundwall
Instagram: https://www.instagram.com/minasundwall
Google+: –
YouTube: –
Snap chat: –
Myspace: –
Email address: –
Mina Sundwall Address
Mina Sundwall
CESD Talent Agency
10635 Santa Monica Blvd.
Suite 130/135
Los Angeles, CA 90025-8306
USA
Alternative address :
CESD Talent Agency
(Talent Agency)
10635 Santa Monica Blvd.
Suite 130/135
Los Angeles, CA 90025-8306
USA
Phone: (310) 475-2111
Fax: (310) 475-1929
Autograph Photo Gallery of Mina Sundwall
size of 8.5 x 4
inches. Please wait up to 3 months. If there is no reply, resend your letter or exchange with another address.
Hope you get autograph from Mina Sundwall and send us
feedback
through this page or you want to try to send a letter to another
Actresses?
The address of an Actresses named Mina Sundwall that we found from the internet is not necessarily valid. You should not believe completely with it.