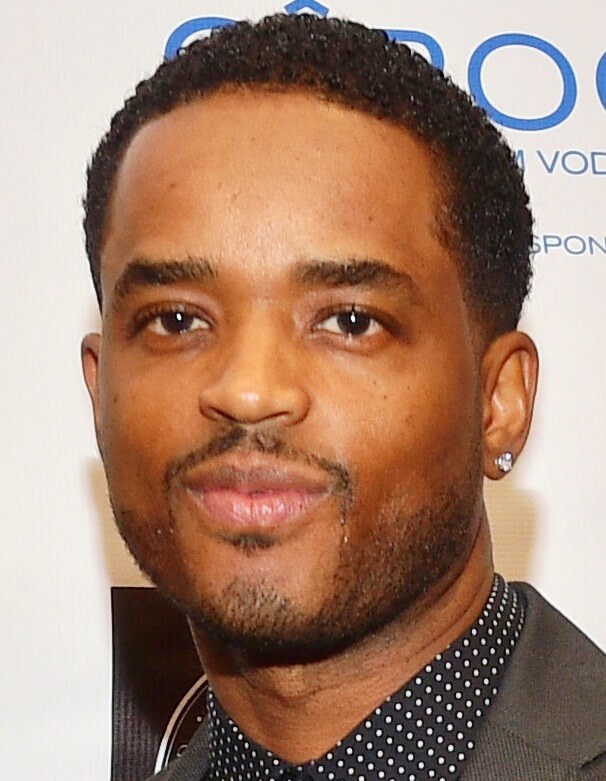 Larron Tate or Demetris Larron Tate was born June 28, 1969 in USA. Larron was a producer with 25 years of experience, either in front of or behind the camera. He started his career as an actor while attending UCLA, where he earned a degree in theater, film and television. Larron accepted into the Program to write a diversity of 20th Century Fox where he got the chance to write for television series, Best Damn Sports Show. This will cause the early writing assignments with the Warner Brothers Television Studio and Universal Studios in the film.
With his brother Larenz and Lahmard, he helped launch the "TateMen Entertainment", a multi-media company developing is committed to offering quality content for film, television, and digital platforms. While overseeing the day-to-day operations of the company, Larron also serves as a major manufacturer. Below are some of the films already in production and starring Larron Tate
Larron Tate Movies
1994 M.A.N.T.I.S. (TV Movie) role as Day Day
1992 Street Justice (TV Series) role as Henry Williams
1992 Doogie Howser, M.D. (TV Series) role as Baby Dee
1991 Without a Pass role as Young Man
1991 Ferris Bueller (TV Series) role as Mike
1990 Across the Tracks role as Ronnie (Teammate #2) (as Larron D. Tate)
1990 Quantum Leap (TV Series) role as Ox

Another Mother – September 30, 1981 (1990)

1989 Hardball (TV Series) role as Sonny Wilson

Trying to Make a Living, and Doing the Best That I Can (1989)

1989 21 Jump Street (TV Series) role as Leon Lewis Fuller
1989 China Beach (TV Series) role as G.I. #2

Crossing the Great Water (1989)

1988 Our House (TV Series) role as John
1987 227 (TV Series) role as JoJo

The Handwriting on the Wall (1987)
Producer
2018 Business Ethics (executive producer) (post-production)
2016 Deuces (producer)
2016/I Beta Test (executive producer)
Biography
Also known as: Larron Tate
Birth Name: Larron Demetris Tate
Birth Place: United States
Birth Date/Age: 1969 June 28
Occupation: Actor, Director and Writer
Nationality: American
Father: Larry Tate
Mother: Peggy Tate
Sibling: Larenz Tate and Lahmard J. Tate
Spouse / Wife: –
Children: –
Larron Tate Website
URL: tatemenent.com
Facebook: fb.com/TatementEnt
Twitter: twitter.com/TateMENEnt
Instagram: instagram.com/tatemenent
Google+: –
YouTube: youtube.com/channel/-
Snap chat: –
Myspace: –
Email address: –
Larron Tate Address
Fan mail Contact/Address:
Paradigm Talent Agency
8942 Wilshire Blvd.Beverly Hills,
CA 90211-1908 USA
Phone Number: (310) 288.8000
-This article contains about phone number, home address, mailing address to request autographs and send fan letters to Larron Tate. If you want to get an autograph from Larron Tate, you send a letter through the above address with a
size of 8.5 x 4
inches. Please wait up to 3 months. If there is no reply, resend your letter or exchange with another address.
Hope you get autograph from Larron Tate and send us
feedback
through this page or you want to try to send a letter to another
Actors?
The address of an Actors named Larron Tate that we found from the internet is not necessarily valid. You should not believe completely with it.